Where are the Review Modules located?
The Review Modules are a great tool when you want to study material you've already gone over inside the course but don't want to (or can't) go back inside the class to review. In the Review Modules, you can jump around freely to any topic you would like to spend more time studying or reviewing.
Click

Content Library

in your screen's upper left-hand corner from your course dashboard.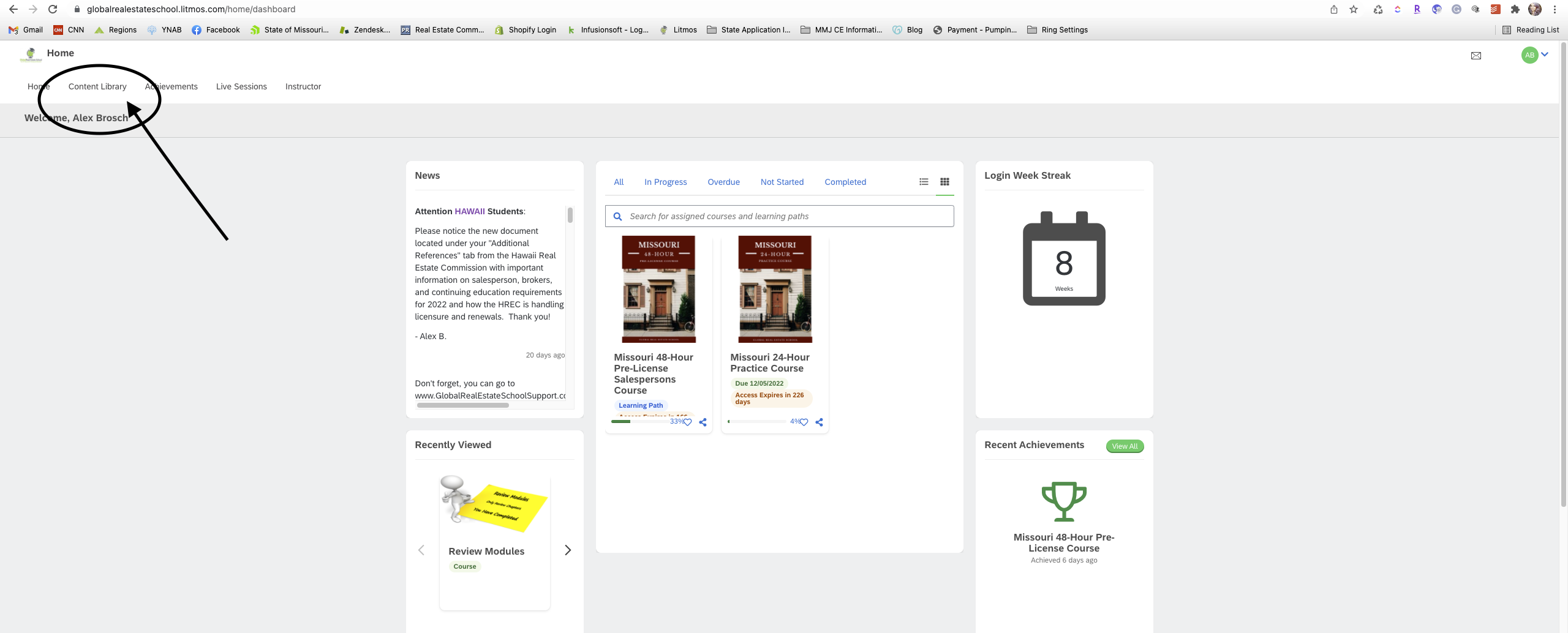 Clicking here will then take you to your content library. You will see all available courses that you can take from this screen. Scroll until you see

Review Modules

and click there. That will immediately open up to your Review Modules.
You may jump and skip around within the course here without timers so you can study what you need to without disrupting your actual course material.
***Please note that completing modules within the Review Modules setting does NOT count toward your actual course completion goal. Modules must be completed within your coursework to count toward completing your course.***